Soup's on!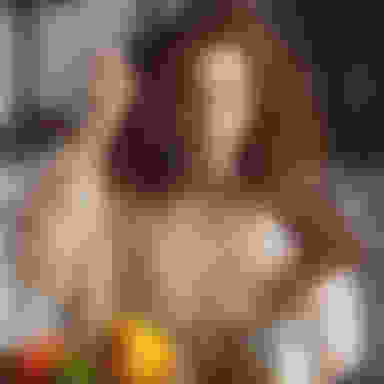 These simple but substantial soups and stews will help you ease back into healthy eating after the holidays. Best of all, they require only a few ingredients and very little time to prepare! Whip up a batch or two using these recipes and enjoy!
A simple beef stew
Makes four to six servings.
Ingredients
• 6 medium red potatoes
• 1 1/2 pounds beef sirloin tip (cut into 1" cubes)
• 1/3 cup flour
• 1 (14-ounce) can diced tomatoes (undrained)
• 2 cups beef stock
• 3 cups frozen stir-fry bell peppers and onions
• Salt and pepper (to taste)
Instructions
Scrub the potatoes and cut each into quarters. Place the potatoes in the bottom of a 4-quart slow cooker. Mix flour, salt and pepper and toss with the cubed beef to coat. Add the coated beef to the crockpot. Add undrained tomatoes and beef stock and stir gently. Cover the crockpot and cook
on low for 7–8 hours until the beef and potatoes are tender. Add stir-fry vegetables. Cover the slow cooker again and cook on low for 30–40 minutes until the vegetables are hot and tender.
Vegetarian tortellini soup
Makes four servings.
Ingredients
• 2 cartons (32 ounces each) reduced-sodium vegetable broth
• 1 package (10 ounces) julienned carrots
• 1 package (9 ounces) refrigerated cheese tortellini
• 1 cup frozen peas (about 4 ounces)
• 1/4 teaspoon pepper
• Thinly sliced fresh basil leaves
Instructions
In a large saucepan, bring broth to a boil. Add carrots, tortellini, peas and pepper; return to a boil. Cook, uncovered, 7–9 minutes or until pasta is tender. Top servings with basil.
Easy five-ingredient tomato soup
Makes two generous servings (but recipe can be easily multiplied).
Ingredients
• 4 tablespoons unsalted butter
• 1/2 large onion, cut into large wedges
• 1 (28-ounce) can of tomatoes (Whole peeled or crushed preferred)
• 1 1/2 cups water, low sodium vegetable stock or chicken stock
• 1/2 teaspoon fine sea salt (or more to taste)
Instructions
Melt butter over medium heat in a Dutch oven or large saucepan. Add onion wedges, water, can of tomatoes with their juices and 1/2 teaspoon salt. Bring to a simmer. Cook uncovered for about 40 minutes. Stir occasionally and add additional salt to taste. Blend soup.
Back to issue