The IRS: Deducting Obsolete Inventory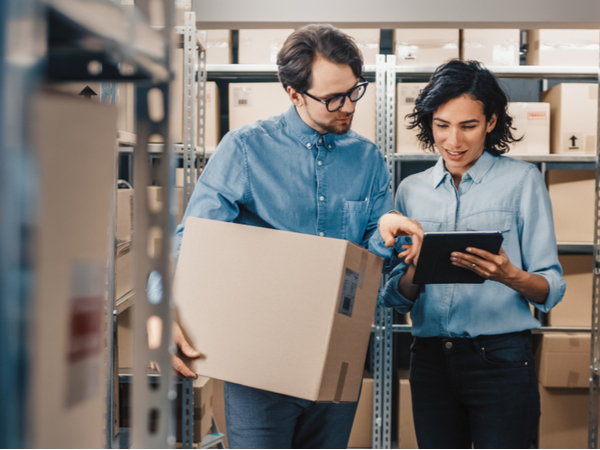 One of your largest assets as a small business is your inventory. Unfortunately, when it comes to storing obsolete inventory, it can also be one of your biggest liabilities, taking up valuable room in your warehouse and continually losing value the longer it sits.
Which is why becoming familiar with the guidelines for deducting obsolete inventory is one of the number one reasons that small businesses contact their tax accountant at Caro & Associates.
To help you navigate IRS regulations and slim down your warehouse, we've put together this guide to deducting obsolete inventory with the help of your local accountant.
1. Charitable donations
One way to free up room in your warehouse and acquire a tax deduction while doing so is to donate any remaining or obsolete inventory to a charity.
To do so, you will be required to enter into an agreement with your chosen charity in which it is indicated that the received goods were given at no cost to the charity. In addition, you will need to acquire an inventory receipt that is signed by the charity for your business' bookkeeping records.
According to the IRS guidelines, such donations can be applied to your taxes as a deductible that is prorated to the fair market value or cost of the donated goods.
When choosing a charity, keep in mind that any donated inventory that goes to a charity in which that inventory is used to directly impact the needy, ill, and infants may be eligible for additional deductions according to the IRS guidelines.
2. Bona fide sales
"Bona fide sales" do not refer to sales made to your regular customers at reduced prices, but rather to other institutions, such as a liquidator or salvage yard.
In the case of bona fide sales, you can deduct the fair market value of the donated goods less the amount you received from the sale.
For example, if you sell your obsolete inventory that is valued at $2,000 to a junkyard for $200, your deduction would total $1,800.
However, keep in mind that according to IRS regulations, in order to qualify as a bona fide sale, the sale of your obsolete inventory must not be consigned for further resale, and you must not possess any interest in or rights to the property.
3. Destruction of inventory
Finally, if you are unable to donate or sell your obsolete inventory, you may be able to achieve a minimal deduction by destroying it. In some states, this can reduce property tax, and the IRS may permit a prorated deduction of the value of the destroyed goods.
In order to obtain this deduction, you will be required to provide before and after photos of the destroyed inventory, as well as your initial receipt for the inventory and its market value.
The takeaway
Remember, it is always best to regularly review your inventory to ensure your company avoids any year-end write-offs and plan for tax season.
At Caro & Associates, the success of your business is our business. Contact our tax accountant specialists to help you navigate the requirements of deducting obsolete inventory from your taxes to keep your warehouse and your business in top shape.