Telehealth and Optometrists: What You Need to Know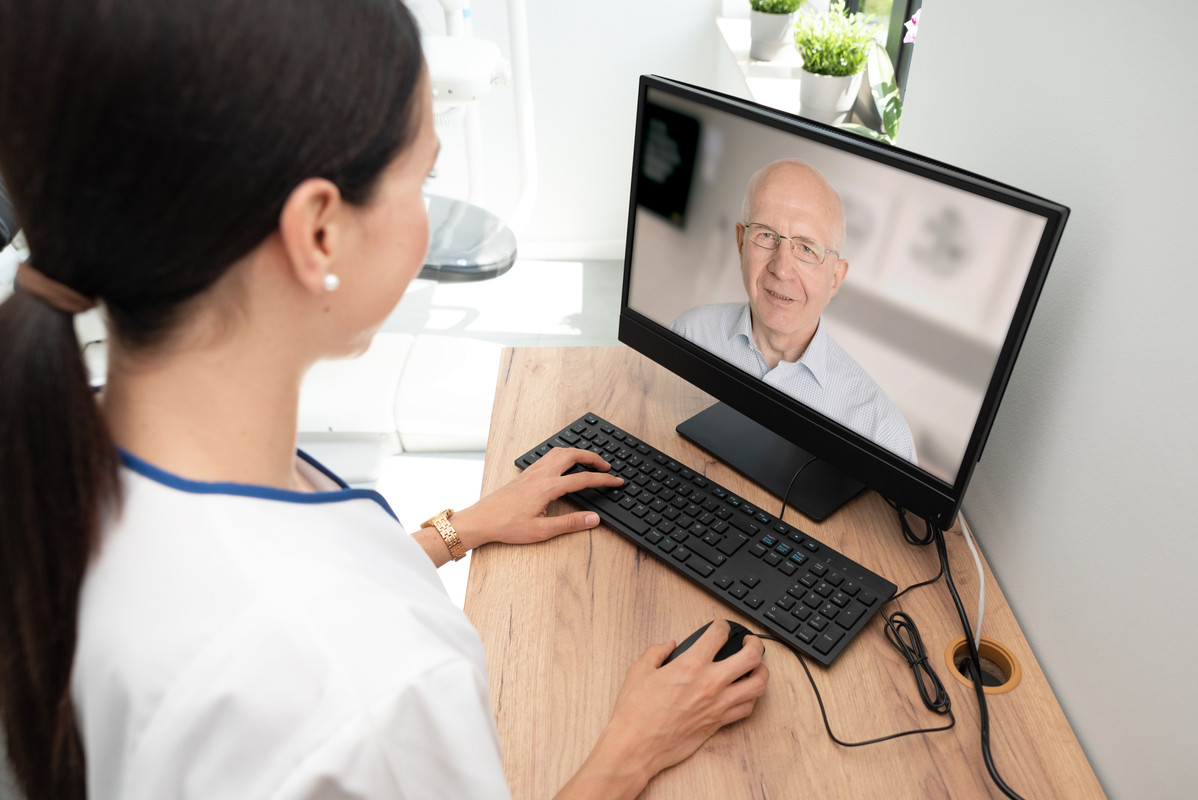 The Covid-19 pandemic has caused significant upheavals throughout the economy, primarily affecting medical professionals. Many people are working virtually, even in the healthcare industry.
Optometrists can take advantage of technology to offer many of their services virtually. We've outlined some things to keep in mind before you decide to go online.
Patient Concerns about Going Virtual
Healthcare-related hacking incidents are rare, but patients are understandably nervous about security and privacy. Although many HIPAA-related regulations related to telehealth have been waived during COVID-19, it is in optometrists' and patients' best interests to use secure systems.
Use video conferencing software with end-to-end encryption and only store patient information in online portals designed for medical use. If patients are still uncomfortable with it, then consider asking them to wait for a better time for an in-person appointment.
Some patients may be comfortable with telehealth in theory, but struggle to operate video conferencing software due to hardware limitations or lack of technical knowledge. Practitioners should send a link to a detailed tutorial to patients ahead of the appointment, and be patient with them as they troubleshoot problems.
Possible Online Services
The very nature of telehealth makes it difficult for practitioners to determine patients' corrective lens needs. Generally, optometrists will be limited to refills or minor modifications to existing contact lens or glasses prescriptions.
Optometrists may also be able to write prescriptions for specialized eye drops or other products for conditions that can be diagnosed easily. This includes common dry eye and allergy conditions. Patients with recurring conditions may even be able to call for consultations and refills regarding existing conditions.
If a patient needs urgent in-person care, doctors should work to refer them to any available practitioner. Although most states are allowing optometrists to conduct in-person appointments for urgent care, some optometrists are understandably unable to do so.
Best Practices for Appointments
The laws governing billing codes and reimbursement by insurance companies and government programs can vary from state to state. Medicaid is especially subject to variations from state to state, and some services can only be paid for if they are in-person.
Learn to recognize the limits of what you can accomplish via telehealth, and know when to ask patients to come for an in-person appointment. It's better to call a patient in than to fail to meet standards of care via video or phone.
Insurance Concerns
Patients' vision insurance may not cover telehealth visits. Sometimes, even the reason for the telehealth visit will impact whether the visit is covered. Bookkeeping for optometrists can become very complicated when juggling new billing codes and waiting for patients and insurers to pay. Since bookkeeping services and payroll management can be done remotely, now is a good time to outsource your bookkeeping to a skilled tax accountant.
Doctors also have to be careful because not all malpractice insurance covers telehealth. Contact your malpractice insurance provider and ask about their coverage for telemedicine. If they provide no coverage or less coverage than for in-person services, ask them about upgrading your insurance.
Bookkeeping that Keeps Up with The Times
At Caro & Associates, we know that your clinic is a small business with unique goals. We specialize in outsourced bookkeeping and accounting services for optometrists and other professionals. Contact us to learn more about how we can help you navigate your new billing and bookkeeping needs